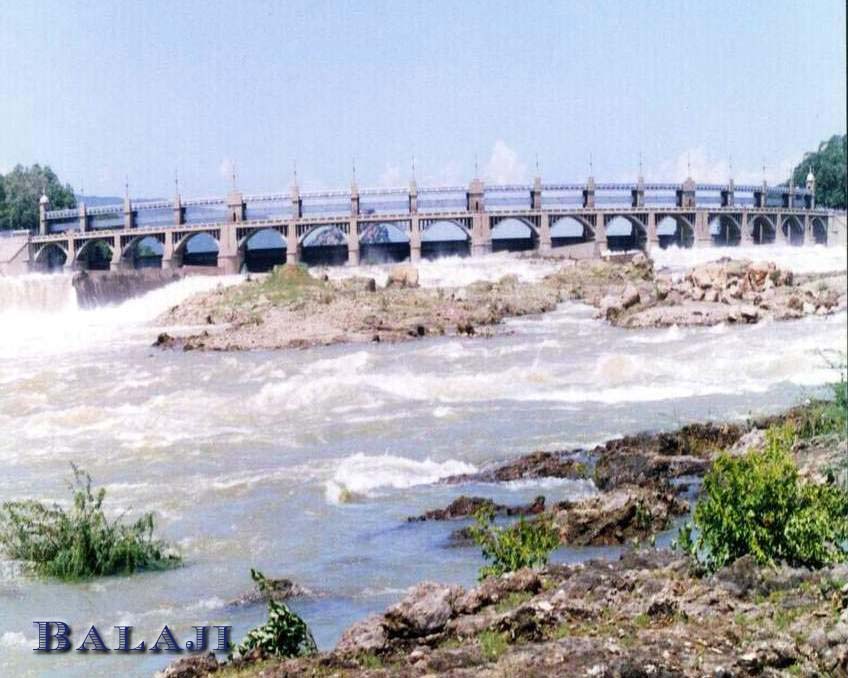 Mettur Dam is located across the river Cavery in Mettur, salem(dist) of tamil nadu(India).MetturDam is one of the largest dams in the world and an invaluable asset to Tamil nadu. It is the largest reservoir in the state and has been responsible for stabilization of irrigation of cavery basin including Thanjavur delta, Which is known as "Rice bowl of Tamil Nadu".
The dam has a long history from 1834 to 1934. Maximum height of the dam is 214feet and it has a catchmentarea of around 16300Sq.miles. First charge was blasted in the presence of H.E.Vincent Goschen,Governer of Madras. The Dam's construction work was commenced on 20th july, 1925 and it was completed and open for irrigation by his Excellency Sir George Stanley on 21st August,1934. So the reservoir is otherwise called as "SATNLEY Reservoir"
The structure of the dam was designed by a British Engineer Mr.Ellis.The whole construction was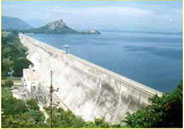 done under the control of a British Engineer Mr.Mullings, who is the Engineer in chief of the project. Thus it has celebrated it's Diamond jubilee celebration on 21st Auguest,1994. It is the major irrigation source in Tamil nadu. It irrigates of around 16,05,000acres of cultivating lands. Metturdam is adaptable to present policy of combining irrigation benefits with hydro-electric facilities, and a maximum of 360MW obtained, the minimum depending on the conditions of each summer.